And now, now that you're gone, I will go on really believing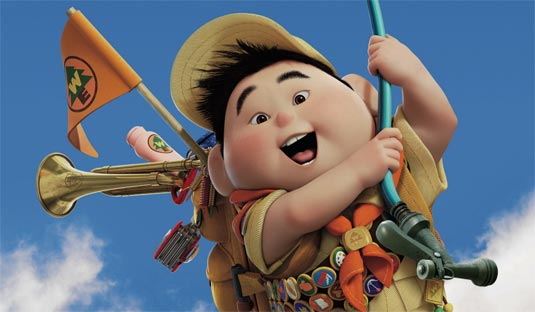 UP was delightful. I saw it this morning with my friend Kayla, since, apparently, children's movies don't have midnight premiers.
Between us, we have enough enthusiasm for Pixar to form our own fan club. We both squealed at the film's clever humor, fast pace, and fun designs. And I may or may not have cried. T-twice… There was an old man watching with his wife a couple of rows behind us who sobbed several times. I thought it was sweet. I feel like Pixar doesn't try to trick audiences into emotional responses; everything feels necessary to the film and natural in its context. Definitely a must-see! I don't consider it Pixar's best movie, but that's only because they have set the bar so high. It's kind of a given at this point that the animation will be impeccable and innovative. On the negative side, though, I would have liked another half hour of movie, and perhaps a second human living in the S.A. jungle to bump into. And what the heck was up with mentioning a cool labyrinth and then never seeing it?!
I loved the characters, the idea of the floating house, and several of the issues about growing old addressed in the movie. I didn't even care that there wasn't a main female character for most of the movie–it was so well rounded that I didn't notice any absence. And okay, I absolutely adore Russel. Cutest human character they've ever made.
And apparently there's a Toy Story 3 coming out next summer?!!!!
Gave myself a little grammar refresher on 'lie' and 'lay', which I mix up all the time…http://wvde.state.wv.us/tt/2002/grammartips/grammartip0014.html